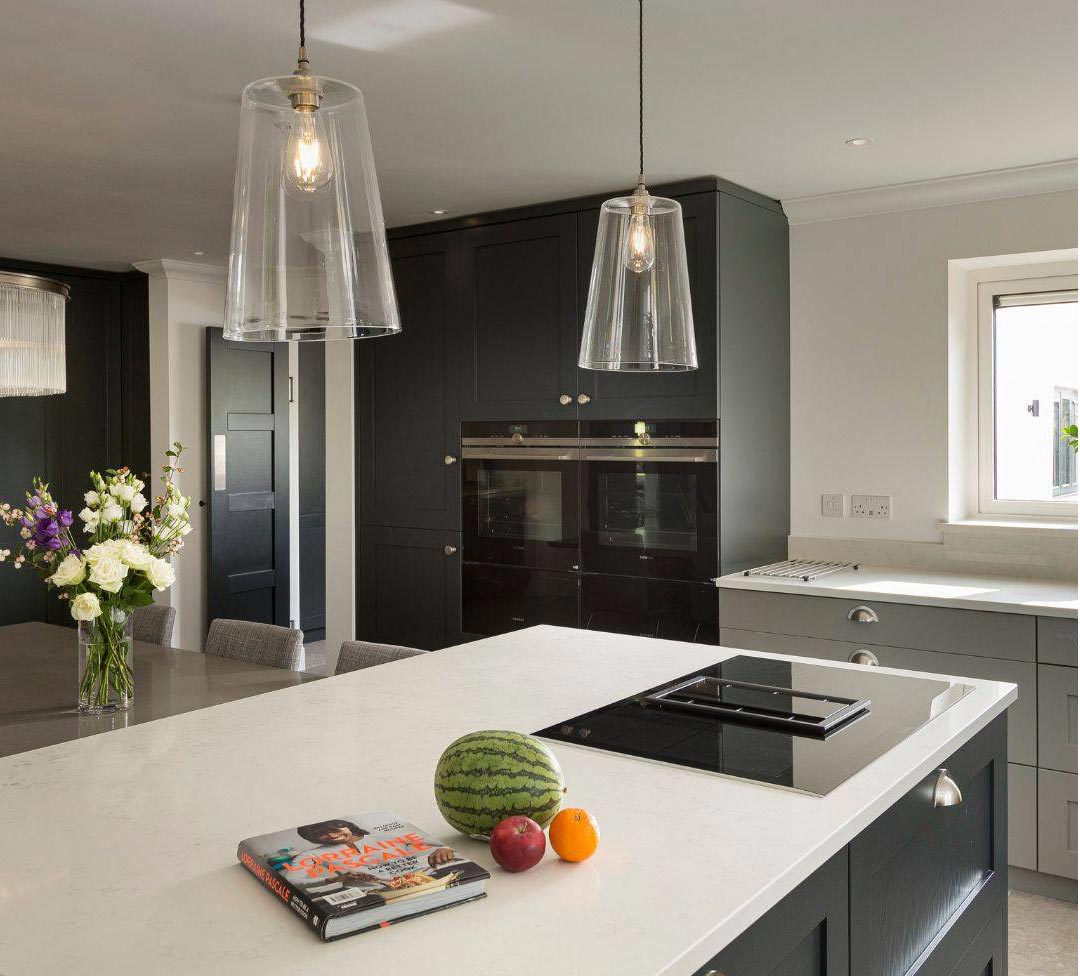 Outside is less than fun right now, so show inside some TLC
Happy New Year to all our friends, family, followers and clients. No matter what 2021 brings we will be here to help your dreams of a bespoke kitchen, a beautiful fitted bedroom, a wonderful laundry room or comfortable home office become reality. Bring your dreams to us, and see them come true in 2021.
Colour
Traditionally, January is seen as a "blue" month; the excitement of Christmas fades away, the weather is cold and wet, and pay day seems a long way away again. However, colour can have a real impact on how you feel, and blue continues to be a strong trend in kitchen colours. A deep hue can bring warmth, whilst the paler shades are usually avoided as they make us feel colder. Think about how you use colour in your home. Cabinets and units can be coloured as well as walls and splashbacks. There are lots of ways to add in colour, no matter what room you think of. Bright towels in the bathroom, coloured pegs for coats in the hall, painted units in the bathroom. Walk through your home and see where you want to add some colour this new year.
Light
Light is an instant mood lifter and can be used to create cosy corners, bright spaces and feelings of relaxation. Standard lamps as well as table lamps are always useful to have in bedrooms and sitting rooms; but in the bathroom and kitchen you will need spotlights or pendants to bring light without taking up surface space. You can even have lights in and around your worktops and units! Think about how each space is used and then what mood you want to create and go from there.
Comfort
Rugs, throws and cushions are all important aspects to feeling comfortable in the sitting room, or even the office, but for the bathroom and kitchen they can be a disaster. This is where your curtains and blinds play such a valuable part because they can add a luxurious feeling without causing a hazard. For an instant lift, try a new blind in the bathroom, a new door mat in the hall, a new throw and cushions on the sofa. Little touches make a big difference, and with outside being less than fun right now, inside needs some TLC.
Space
Nobody feels good surrounded by clutter, so use the new year as the perfect excuse to go through all the drawers, cupboards and wardrobes and tidy and sort them. Your local charity shop will be grateful and you will have a beautiful space in which to relax.